Solutions to
make life easier.
We Handle the Day to Day So You Can See the Big Picture.
The details matter, and when handling Payroll & HCM, we do the heavy lifting to keep the details from falling to the side.
Employee & Manager Self-Service
Human Capital Management software that is designed to make the process of paying employees easier. Payroll processing that is efficient, accurate, secure, and simple every time. Self-service that benefits both you and your employees by allowing them to maintain their own information and contact with HR more simply.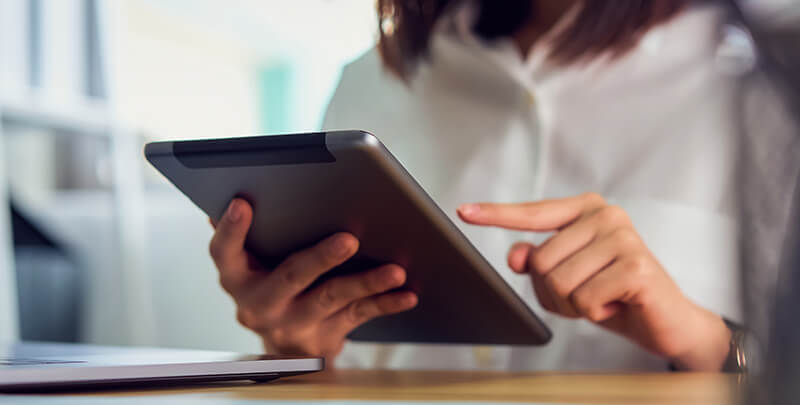 Anywhere, Anytime Access
It is easier than ever to keep your team informed with anywhere, anytime access. View pay stubs, tax documents, accrual balances, current benefit elections & even update your benefit elections. Clock in and out, request time off, access company policies and more...anywhere, anytime.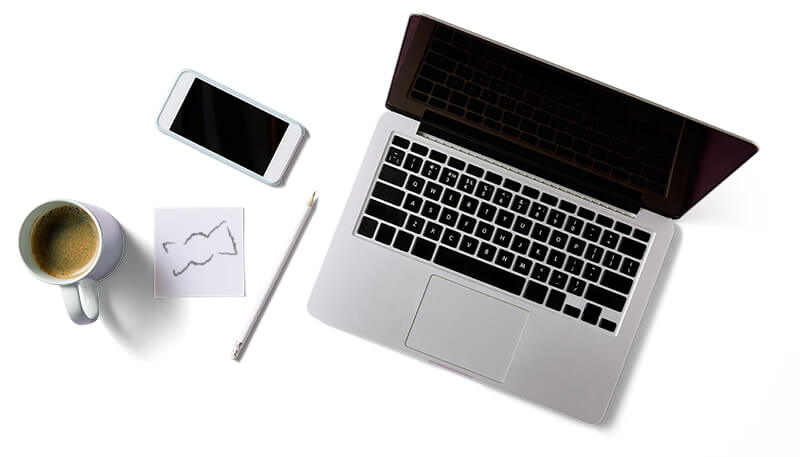 Reporting
Reporting has never been easier with over 450 standard reports and an easy-to-use custom report writer. Custom capabilities empower your managers and supervisors to run their own reports. Don't know how to build a custom report? Our team can write reports for you free of charge for anything less than an hour.
Real-Time Payroll Preview
Preview your payroll reports as you work to ensure everything is going as planned. Allowing employees, managers, and supervisors to preview their paychecks while approving timecards ensures a smooth payroll process.
Automated Tax Filing
Managing tax requirements, as well as substantial importing, exporting, and balancing, is no longer a burden. Local, state, and federal taxes, audit reports, and other features are included in our service. Payroll taxes will be easier and more accurate than ever before.
Unlimited Direct Deposit
With unlimited direct deposits, your employees can have as many bank accounts as they could ever want. Allow your employees to easily deposit into child savings accounts, family savings accounts, and much more.
Garnishment Management
Manage unlimited amounts of garnishments. We'll handle the payments for you so that the burden is entirely off your shoulders. If these orders confuse you, just send them our way and we'll ensure they are entered correctly.
Check, Direct Deposit or Pay Card Payment Options
With so many options, there is always a way to ensure your employees are paid on time. Check, Direct Deposit, or Pay Card Payment are just some of the options available to help you stay on top of your employees' payments.
Customized Delivery Options
Whether you are in one location or fifty, you can save time and money by having your payroll packages delivered to each location automatically.
Year End Services

including W-2/1099/1095 Processing
Annual filings can be complex and labor-intensive. We can handle all of your annual payroll filings, W2, 1099, and 1095 forms with options to deliver forms directly to your employees either electronically or on paper. Save time and labor on both processing and distribution.
Applicant Management
Streamline the way talent is attracted, recruited and hired. Applicant tracking gives you the technology to locate the best-fit candidates for your available roles, whether you want to quickly scale your company, source remote applicants, or reach out to a diverse talent pool. Easily post to hundreds of job boards with a single click, attract better candidates, reduce time to hire and improve the applicant experience. Pre-employment screening services, including criminal background checks, employment verification, education verification, MVRs (motor vehicle records), reference checks, drug screening services, and much more.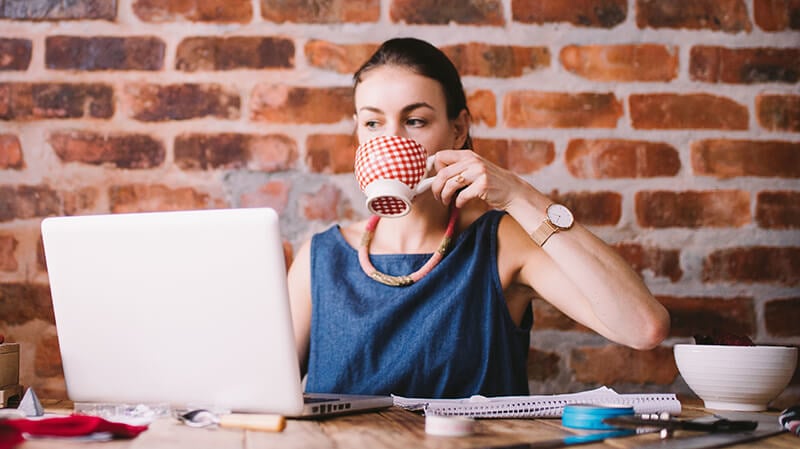 Electronic Onboarding
Add excellent talent to your team and effectively integrate new hires seamlessly! Extend and improve the hiring process while connecting new staff in an engaging and positive manner. Electronic onboarding ensures that you collect all of the necessary documentation securely and accurately so that your new employees start day one all ready to go.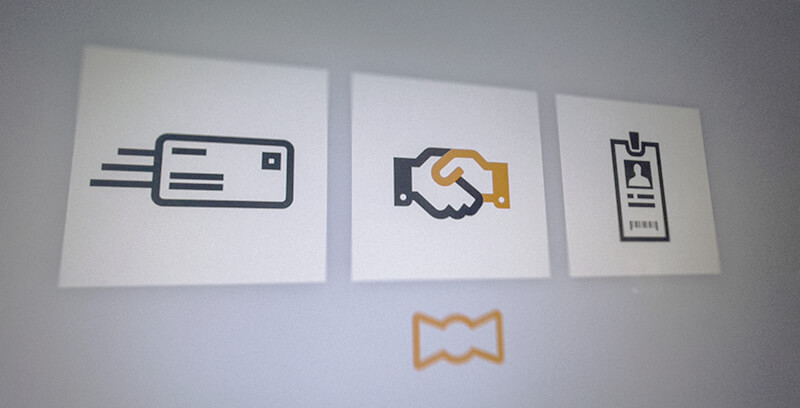 Streamlined Open Enrollment
Thanks to electronic benefits enrollment, available on any device, the open enrollment process is now easier than ever. Save time and money by eliminating duplicate data entry and paper forms. HCM software that is adaptable as well as scalable. It enables a positive employee experience while managing strategic workforce engagement, collaboration, and compliance.
Carrier Specific Reporting/Automated Process
Automate your carrier enrollments and 401k feeds using our streamlined integrations.
Benefit Cost Analysis
Simple cost benefit comparisons make it easy for your workforce to enroll in the plans that best suit their needs. Include informational brochures and videos to assist employees through the process automatically.
Life Event Wizard
A tool that ensures employees have the necessary coverage for their changing circumstances. A feature that boosts employee satisfaction as they make decisions about coverage. Life Event Wizard allows employees to submit life events for approval and change their benefit elections accordingly.
ACA
An employer solution that ensures employee benefit eligibility and enrollments are properly managed and maintained to keep you in compliance. Our HCM software provides everything you need to stay on top of the ever-changing regulatory and legal landscape. It automates essential actions at the end of employee measurement periods and collects much of the data you need automatically.
Workforce Management
Isolved People Cloud enables a great employee experience while managing strategic workforce engagement, collaboration, and compliance. Track, manage, and process time, attendance, and costs for your whole workforce, including remote and on-the-go employees. Streamlined services that save time and money while avoiding duplicate data entry and paper forms.
AEE/ESS
Managers, supervisors, and employees can carry out administrative tasks from anywhere, at any time. Easy access to time off requests, pay statements, job changes, and much more. Employees can handle their own requests, and managers can provide approvals and authorizations in record time.
Attract & Hire
An applicant tracking system (ATS) that may be customized to assist you in improving every stage of the recruiting process. Whether you want to quickly increase your team, source remote individuals, or reach out to a varied talent pool, Attract & Hire helps you quickly find, interview, and hire the best candidates for your organization's needs.
Share & Perform
Employees are the lifeblood of any business, and their expectations of their employers are ever-changing. Organizations want agile tools that simplify HR management and provide a pleasant employee experience. Our full-service engagement and performance management solution includes employee portals and intranets, collaboration, rewards and recognition, and goal setting and reviews.
Learn & Grow
The power of a learning management system (LMS) integrated within your employee experience platform. Human resources professionals, supervisors, and team leaders may customize and track online training, as well as offer courses and pathways to their whole workforce. Employee job performance is improved by teaching employees with learning that is suited to your company and goals.
Expense Management
Isolved People Cloud Expense Management helps you deliver the best employee experience in the easiest way. Simplify the expense reporting process while increasing compliance and employee satisfaction. Expense management is intelligently linked to all aspects of an employee's experience, from personnel, payroll, and workforce planning to learning and skill development.
Giving & Volunteering
A simple approach for managing giving programs, processing contributions, and measuring social impact. Giving and Volunteering allows both employers and employees to select and support the non-profits that are most important to them through direct donations and volunteerism.
Predictive People Analytics
Better predict what your future holds by forecasting the needs of your business and employees. Predictive People Analytics uses cutting-edge AI-powered prediction models to do it quickly and easily while also revealing the value hidden in the data you already have.
Conversational Virtual Assistant
Our easy-to-use Microsoft Teams chatbot provides your employees with quick and easy access to all of their critical HR information, allowing them to interact with the conversational interface without ever leaving Teams.
You do have a lot of good, no great!, people in your organization…
With HR Butler processing our payroll, I will probably have an additional 10 hours each week to do my actual job rather than the 16+ hours it used to take me to do payroll.
Employee Benefits
Through it's affiliate, T.R. Hedge & Associates, Inc., HR Butler is a leader in Employee Benefits. Brokering the coverage is just the beginning, enhancing the coverages with Consumer Driven tools such as Health Spending Accounts (HSA), Health Reimbursement Arrangements (HRA), and Flexible Spending Accounts, enable HR Butler to deliver better-controlled Insurance costs while enhancing the benefits to the employee. We back up these tools with Account Managers who assist the employer and Insurance is far more than just brokering through We provide world-class customer service, specialized account managers, and technical support to handle the most time-consuming benefits administration tasks responsibly and with integrity.
Enhanced Benefits
Deliver a better benefits experience as well as attract and retain talent. We offer a variety of options including; dental, vision, accident coverage, critical illness insurance, hospital indemnity insurance and voluntary life insurance.
Retirement
Alleviate your employees' concerns about retirement finances, allowing them to better focus on their work. Our plans include a wide range of retirement vehicles, including pooled plans such as multiple-employer plans (MEP) and group pricing plans. We manage your 401(k) so you can manage your business.
Full service with a personalized touch, HR Complete is a premier, comprehensive package that offers exceptional products with personal service. We'll walk alongside to assist your HR department.
Ensuring compliance, benefits administration




Complete Access to HR Help Center




Employee concierge service




Benefit Brochures




HR Audit
HR Database
On a federal and state level, the HR database delivers comprehensive, easy-to-navigate and comprehend human resource and benefits guidelines, news, and information. Along with an abundance of information, there are many tools to allow you to run salary benchmarks, create handbooks, and more. Knowledge, resources, and forms you need to be compliant, along with the most up-to-date information on healthcare reform regulations, employment laws.
An Easy Way to Track Employee Data
Keeping track of an employee's time and attendance can be a chore. Employers can streamline their entire Workforce Management process by combining Time & Attendance with Payroll/HCM. Allow our solution to help you manage it all from one place, from scheduling to project management.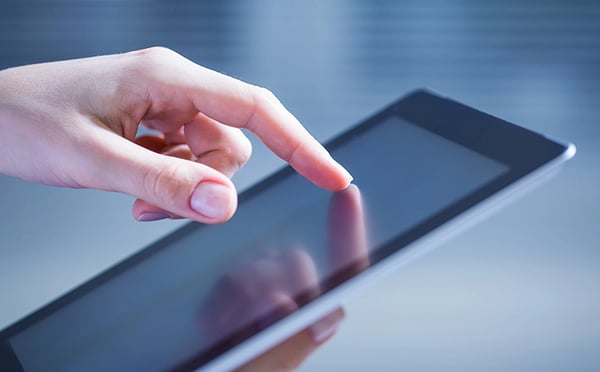 We Make Time & Attendance Easy

Workforce Scheduling
Allow your teams to collaborate on schedules, set their availability, push open shifts out, and more to manage your whole workforce.

Time clocks
Our system makes it easy to ensure accurate workforce management whether you're utilizing physical time clocks, virtual clocks, or mobile punching.

Job Costing
Allowing employees to clock in and out of each job and then allowing that to flow through to your General Ledger for the most accurate reporting increases the accuracy of your job costing.

GeoFencing
Employees are able to clock in using their mobile devices but only from the areas you designate allowed. Automatically job cost based upon the location of their clock-ins.

Absence Tracking
Allow employees to request time off from any location, and use workflows to determine who can approve those requests and who is notified about each absence.

Team Calendar
Employees can view the availability of their team at any given moment.

Occurrence Tracking
Account for attendance infractions automatically, from adding points to sending out notices to employees.

Project Management
Coming Soon!